Come on, you know we all want to be superheroes, at least, at some point. Maybe not all the time, that's too much stress. Still, most of us geeks read comics and watch movies and at the very least want to try it out for a day. I think that's why we cosplay, we get to live in that world. Fortunately, there are people out there willing to help out so that even those with minimal time and/or sewing skills can join in the fun. Today's Etsy find features Candy who can help you make that dream come true with her geeky costumes.
What do you make?
I make costumes- My top three geeky oufits are Wonder Woman, LeeLoo, and Slave Leia
Who are you and/or how did you get started?
I'm Candy Keane, costume designer, cosplayer and owner of Three Muses Inspired Clothing. I've been making costumes since I was little, but officially made it a business in 2005. I started with an online store and then opened a retail boutique in 2009.
What makes your items great for geeks?
I make outfits that bring iconic geek girls to life. And I make sure they are wearable, well made, and accurate in design.
What do you geek out about?
Costuming! I am very detailed about the little things. I know when Slave Leia has her arm band on the wrong arm, or when Wonder Woman is wearing Supergirl boots. For me, comic books are like fashion magazines. I've always been drawn to super hero style.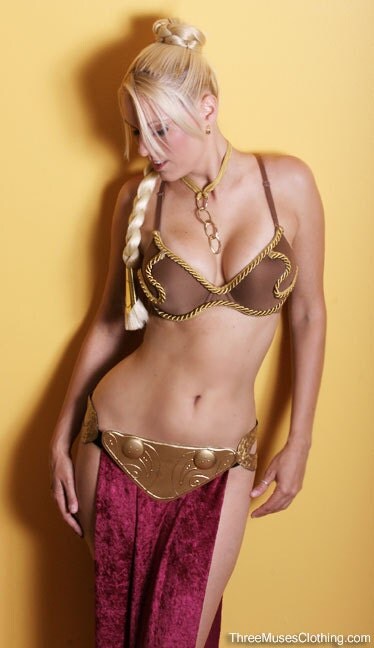 So, just in case you were planning on some Wonder Woman or Leia cosplay in the future, you'll know where to go for to get these nicely detailed costumes. Don't forget to check out Candy's online shop as well for more items.